Stay tuned for an important announcement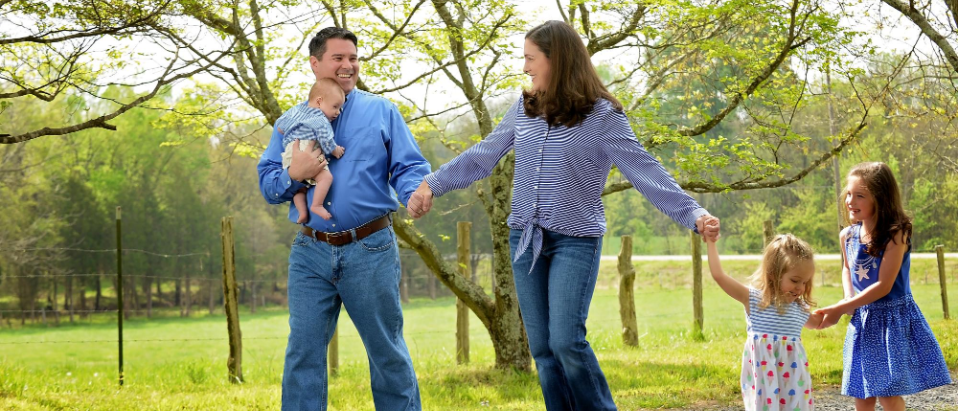 I humbly ask for your prayers and your vote in the upcoming Republican Primary on May 17th. I am seeking the Clerk of Superior Court due to the over whelming support of those in Davie County that want a proven statesman in the office. I bring years of leadership, efficiency, and constituent service with my past work in public office. My commitment to serving people was the main reason I was humbly elected eight terms to the NC Senate. Committed to conservative principles and forwarding sound economic and social issues were reasons why I endorsed and supported by every Pro-Life, Pro 2nd Amendment, Pro Business, Pro Agriculture and Pro property rights groupie the state, such as NC Right to Life, The NRA, Grassroots NC, NC Chamber of Commerce, NFIB, Gun Owners of America, American Conservative Union, Sportsmen and Animal Owners Voting alliance, NC Values Coalition and rated the most conservative senator by Civitas Action.
In 2017, the North Carolina Senate Pro Tem Phil Berger appointed Brock to serve on the Board of Review for a four year term. The North Carolina Board of Review is an independent, quasi-judicial body charged with deciding Higher Authority Appeals regarding unemployment benefits; determining initial disputes between the Division of Employment Security and an Employer regarding unemployment tax liability; determining D-100 cases where the Division of Employment Security is a party; and determining unemployment benefits during Labor Disputes. Brock nobely served during the most tulmustous time in economic history.
Andrew C. Brock served almost eight terms (2003-2017) as a Republican member of the North Carolina General Assembly representing the state's thirty-fourth Senate district, including constituents in Davie, Iredell, Rowan and Yadkin counties. He also served as the Republican deputy whip in the Senate as well as the Joint Caucus Leader.
Brock is a lifelong resident of Davie County. Brock's grandfather, Burr Brock, Sr., served in the North Carolina House of Representatives, as well as the Senate. He is a graduate of Davie County High School.
Brock graduated Western Carolina University, in Cullowhee, North Carolina, where he majored in economics and political science. Brock was active in the Student Government Association and served as student body president. He was a member of the governing board of the University of North Carolina Association of Student Governments. He was also a member of the Western Carolina University Board of Trustees and the Pi Gamma Mu International Honor Society.
After college, Brock worked for the Conference on Poverty to work toward welfare reform in North Carolina. He then worked for United States Senator Lauch Faircloth's re-election campaign. Bill Cobey hired Brock to work as campaign manager on Cobey's campaign for chairman of the North Carolina Republican Party. Brock then worked for the Republican Party of North Carolina. He then worked as a campaign manager for U.S. Congressman Walter Jones. Brock also worked for Citizens for a Sound Economy.
State Senate
Brock was elected to the North Carolina Senate in the fall of 2002. He acted as the deputy Republican whip. Brock was at times the chairman of the Finance Committee, Natural and Economic Resources Appropriations Committee, Agriculture/ Environment/ Natural Resources Committee, General Government, Health & Human Services Committee, and Joint Information Technology Oversight Committee. Brock served as vice-chairman of the Redistricting committee. He also served as a member of the Joint Governmental Operations Committee, the Finance Committee, the Senate Rules Committee, Appropriations/Base Budget Committee, Program Evaluation Committee, the Emergency Response and Preparedness Committee, Joint Education Oversight Committee, Judiciary 1, and the Ways and Means Committee.
He resigned in 2017 to accept a position on the Board of Review for the state Division of Employment Security.
Personal life
Brock is married to Andrea Gentry of the Pino Community in Davie County, and together they have two daughters and one son, Scarlett Hope, Stella Faith, and Turner Ward.
Member of the Farmington United Methodist Church, where I have served as the Finance Committee Chairman, and as the Assistant Sunday School Superintendent. Former Chairman of the Davie County Friends of NRA, and a lifetime member of the National Rifle Association. Member of Farmington Masonic Lodge #265 Davie Little League Board of Directors. Coach Davie County Little League